Is Gum Disease Linked to Heart Disease?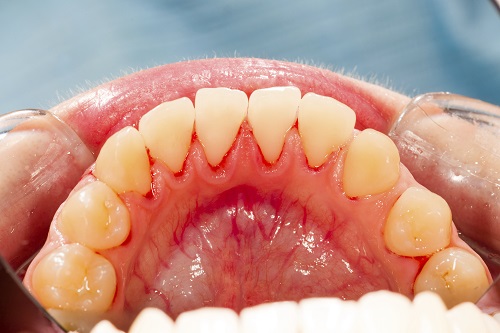 Gum disease is an oral condition caused by bacteria. If you don't brush and floss your teeth, bacteria accumulate on your teeth and lead to the development of gum disease. If this condition is left untreated, it can advance to periodontitis. Gum disease has been linked with various chronic conditions, including heart disease.


The Link Between Gum Disease and Heart Disease

Patients suffering from gum disease are three times more likely to develop heart-related conditions like stroke, heart attack, and other severe cardiovascular problems. Even though there is a link between these conditions, there isn't a direct link between them. For instance, many people with heart problems have healthy gums, and not everyone with gum disease has heart-related issues. Nonetheless, shared risk factors like unhealthy diet and smoking could explain the relation between them. Experts believe that gum disease could be an independent risk factor for cardiovascular problems.

Gum disease increases your body's burden of inflammation. This could trigger the development of chronic conditions like heart disease. Acute inflammation involves the outpouring of immune cells that end up attacking microbial invaders. This is meant to foster healing over a short time. However, long-term chronic inflammation is a crucial contributor to several health problems like atherosclerosis.

Despite their connection, no proof treating gum disease prevents heart disease or its complications. Nonetheless, the relationship between gum disease and heart disease is strong, that experts advise you to avoid gum disease at all costs. It is easier to prevent gum disease than prevent heart disease. Therefore, you put measures in place to avoid the risk of this serious oral condition. You can do so by brushing your teeth regularly to get rid of bacteria and stuck food particles. Get in touch with us for more information on gum disease.