Socket Preservation in Chandler, AZ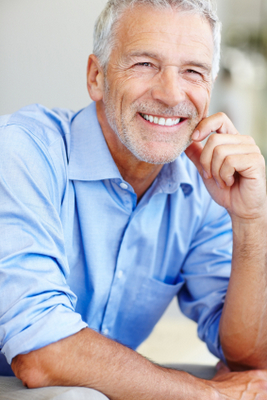 At Scholes Periodontics & Implants, we always have your oral health in mind. It is important to understand that we will do everything in our power to save your teeth. However, there are situations where tooth loss is inevitable, and the best course of action is to extract the tooth. In the circumstances like these, it is important that we take special precautions to preserve the bone in your jaw to prevent bone loss.


What happens when a tooth is lost?

Sometimes tooth extraction is seen as the least expensive way to deal with a troublesome tooth. While it is true that tooth extractions themselves are relatively inexpensive, the ramifications of a tooth extraction can be extremely expensive. When a tooth is removed and not replaced right away, there is a decent chance that the jaw bone where the tooth once was will begin to experience bone loss. Bone loss can easily lead to further tooth loss and bone loss, so it is important that we mitigate the issues, which is where socket preservation comes in.


Preserving Your Jaw Bone After Extractions

Tooth extractions are performed when teeth become a burden due to pain, bone loss, infection, and damage due to trauma or decay. The bone in the jaw that holds the teeth can become infected and lose mass, which in-turn causes defects in the bone.

Defects in the jaw bone can make it impossible to replace your teeth with permanent tooth restorations like dental implants. Dental implants require there to be plenty of healthy bone in the jaw to support them. Socket preservation aims to remove these defects from the jaw bone and repair the sockets to the point that they can support dental implants. By performing the socket preservation procedure, Dr. Scholes can improve the beauty of your smile and give you back the ability to eat and speak with ease.


Socket Preservation Procedure

There are a few different ways to preserve the jaw bone, the most common is to perform a bone graft in the socket upon tooth extraction. If you opt for socket preservation, we will place a bone graft in the socket after we extract your tooth. Instead of space being left behind, we will fill the empty socket with a bone graft that will encourage your jaw bone to maintain its health.

A bone graft involves transplanting bone tissue, either from your own body, a cadaver, or a donor animal, into the site. Once the graft is placed we will suture the site closed and allow it to heal. It can take a few months for a bone graft to integrate itself into your bone structure through a process known as osseointegration. Sometimes we can place implants at the same time that we place bone grafts to cut down on surgery time and expense. The procedure is different for everyone and dependant on your health.

Please call us today at (602) 900-1609 to schedule a no obligation consultation or appointment today. We look forward to seeing you smile!