Many with High Cholesterol Have Untreated Gum Disease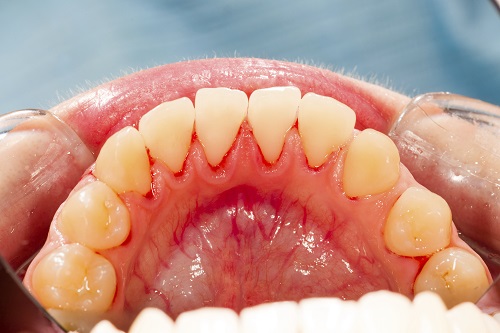 Many people with high cholesterol do not know they have the condition because they have untreated gum disease. The following information elaborates on why this may be the case.


What Is High Cholesterol

High cholesterol is a disease where high amounts of cholesterol, or a blood fat, called lipids, are produced in the blood. If you have a high cholesterol level, it can impede your circulation and increase your risk of a stroke or heart attack.


How Gum Disease Leads to Problems with High Cholesterol

To understand the link between high cholesterol and gum disease, you have to learn more about gum infections and inflammation. Gum disease represents a gum infection, which, when untreated, spreads to the jaw bone and teeth. Swelling of the gums causes the gums to pull away from the teeth and prevents the proper transfer of oxygen and nutrients.

When the gums pull away or recede, bad bacteria can enter below the gum line. Therefore, in advanced stages of gum disease, the germs that enter below the gums can spread to other areas in the body. In fact, bacteria can enter the teeth as well as the jawbone. When the bacteria enter the jawbone, they can access the bloodstream, thereby causing problems with inflammation and damaged blood vessels.


Increasing the Risk of Stroke

Because of the entry of bacteria below the gum line, people with gum disease and high cholesterol are twice as likely to suffer from a heart attack than people who have their gum disease treated. That is why we stress that patients have comprehensive periodontal evaluations (CPEs) scheduled yearly.

Do you want to learn more about getting a CPE or having gum diseased checked? If so, give us a call any time. We will do all we can to make sure to fit you in at a time that will meet with your own scheduling needs.