How Do So Many People Have Gum Disease and Not Know It?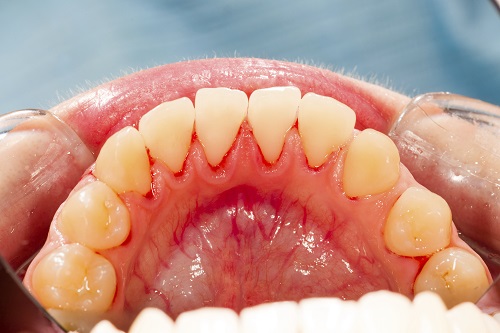 According to the Centers for Disease Control and Prevention (CDC), in 2009 and 2010, 47-percent or 64.7 million Americans over the age of 30, have different stages of gum disease or periodontal disease.

It can go from mild to severe, but gum disease is one of dentistry's biggest concerns because, when left untreated, can cause a host of other issues, not only in the mouth, but in other parts of the body.

One of the most concerning aspects of the prevalence of gum disease, is that as people age, the incidences of periodontal disease increase, so it affects up to 70-percent of adults over the age of 65.


Signs to Watch Out For
While many people are not even aware they have gum disease and since it's such a prevalent ailment in adults, there are some things to look out for:


| | |
| --- | --- |
| • | Red or swollen gums. |
| • | Bleeding when you spit after brushing or flossing. |
| • | Tooth sensitivity to hot or cold food or weather. |
| • | Pain when chewing or flossing. |
Can Gum Disease be Prevented?
The short answer is yes, but there are people who will be predisposed to suffer from gum disease even when they have good oral hygiene habits. Brushing twice a day with a soft bristle toothbrush, flossing at least once daily, and keeping your regular dental checkups will go a long way in keeping your teeth and gums healthy.

However, there are people who suffer from other medical conditions that can affect their oral health.


Dangers of Untreated Gum Disease
The biggest danger in leaving gum disease untreated is that it will eventually progress into more serious forms of periodontal disease, which could lead to tooth loss, so it's very important not to ignore the signs and give us a call if you suspect something is going on.