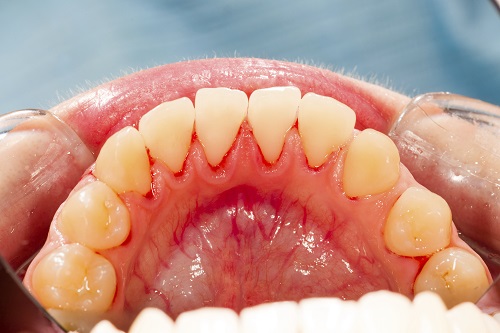 Have you noticed that your gums are a bit sore lately? Is that soreness due to having eaten something sharp that poked into your gums, or is it the sign of something bigger? The only way to know for sure is by seeing your dentist, or gum specialist, your periodontist.

They can examine your mouth and let you know what they see going on. However, here are a few general rules to follow about if you should go in and get checked out for gum pain.


Go In and Get Checked Out If You Have Any of These Symptoms
If your gums are not only sore, but also swollen, it is best that you get your gums checked out. A tiny bit puffy is normal if you brushed too hard or if you poked your gums with something you ate. However, a lot of swelling is definitely one sign of a problem.

Bleeding gums are also something you want to get checked out. This is often the sign that your gums are succumbing to the early stages of gum disease. The sooner this disease is caught, the sooner you will be able to get your mouth back to healthy, as early catching of gum disease is often reversible.

Pus coming out of your gums is definitely a sign to be wary of. This means your gums are infected, or something under your gum line is. This is a serious problem. It often means there is an abscess within your gums, which needs to be taken care of, and if left untreated, can make you incredibly sick.

Don't ignore sore gums. If they are sore for a day then nothing, that's common for a minor injury. However, if the soreness stays or additional symptoms develop, go in and get checked.

If you have any questions or would like to schedule an appointment, please call us at (602) 900-1609 today.