4 Steps to Take After Being Diagnosed with Periodontitis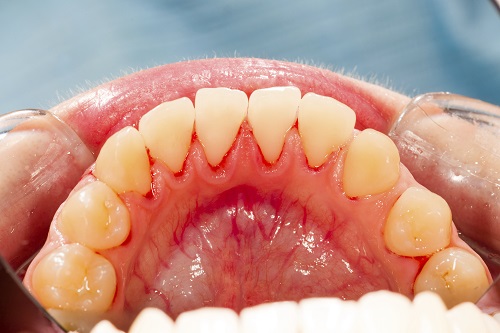 If you have been recently diagnosed with periodontitis, it's essential to take action and follow the four steps below. Periodontitis is a disease that can result in tooth loss if not treated. These simple steps can improve oral health and protect teeth from further damage.


See a Dentist

Periodontitis is a gum problem that destroys the soft tissue and bone that support your teeth. You must see an expert dentist immediately if you have been diagnosed with periodontitis. They will develop a treatment plan to prevent the disease from progressing and save your teeth.

The primary step in treating periodontitis is to get a deep cleaning. It involves removing the tartar and plaque from below the gum line. It can be done by scaling and root planing.


Quit Smoking

Smoking can cause several health problems, including gum disease. If you have periodontitis, quitting smoking is essential to preventing further damage to your gums and teeth. Many resources can help you quit smoking, so talk to your doctor about the best option. Smoking will also help improve your overall health.


Eat a Healthy Diet

A balanced diet can help your body fight infection and promote healing. Be sure to eat plenty of fruits, vegetables, whole grains, and lean protein. Avoid sugary snacks and drinks, which can contribute to tooth decay. For example, sugary sodas can cause gum inflammation. Eating a diet is especially important if you have diabetes. That's because people with diabetes are more susceptible to gum disease and other infections.


Brush and Floss Twice a Day

Brushing and flossing are vital for keeping your gums healthy. Be sure to brush twice a day and floss at least once daily. It helps to clear plaque and bacteria from your teeth and gums. If you have periodontitis, you may need to use an interdental brush or a water flosser to help clean between your teeth.
Our clinic offers various services, from teeth cleaning and fillings to more complex procedures such as braces and dentures. We also specialize in periodontitis treatment.