How is Periodontal Disease Diagnosed?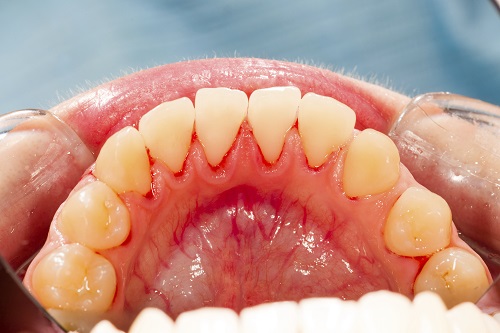 Do you have bleeding gums, or are they red and swollen? You may have periodontal disease. Periodontal disease is detected by a dentist or dental hygienist during a regular checkup. They will measure the depth of the spaces between your teeth and gums, called "pockets." Read on to know more about how this disease is diagnosed.


Check for Bleeding and Swollen Gums

Your dentist will check for any bleeding or swelling in your gums. It can help them determine if you have periodontitis. Your gums will bleed when they're inflamed. Your dentist will also look for any pus around your teeth and gums. It can be a sign of an infection in your gums.


Measure the Depth of Spaces Between Teeth and Gums

Periodontitis will cause the spaces between your teeth and gums to deepen. Your dentist can measure these spaces with a small periodontal probe ruler. If you have periodontitis, your gum line will likely recede (pull back) from your teeth. It makes your teeth appear longer than they used to.


Assess Whether You Have a Family History of Periodontal Disease

If anyone in the family has periodontal disease, you may be at increased risk. Your dentist also will ask about your medical history and whether you've had any procedures that could affect the health of your gums, such as radiation therapy for cancer. Determining if you have periodontitis involves a thorough evaluation of your mouth.


Take a Dental X-ray to Look for Bone Loss

Bone loss is a vital sign of periodontal disease. Your dentist or dental hygienist will take a small, hand-held x-ray machine called an intraoral camera into your mouth to get a close-up view of your teeth and supporting structures. Bone loss happens when the bone around the teeth is destroyed.

Periodontal disease is diagnosed through a comprehensive oral exam. Our dental clinic will ask about your medical history and medications, as well as symptoms you may be experiencing. We will check the teeth and gums for any signs of periodontal disease.