What You Need to Know to Prevent Periodontal Disease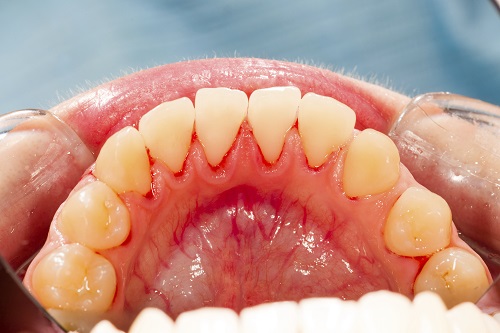 Periodontal disease is a health hazard that can end up disrupting your personal as well as mental well-being. Gum diseases can also aggravate other conditions such as cardiovascular problems, bacterial pneumonia, stroke and increase the risk of infections during pregnancy for women. Intercepting periodontal disease in the former stages helps you cut down the risk of future complications and health risks by a large margin.


Common Practices to Prevent Periodontal Disease

Regular dental checkups are key to steering away from periodontal gum disease. Oral examinations allow our dentists to zero in on gum-related diseases much before they become prominent or worthy of causing physical pain. A periodontal probe will also reveal any irregularities in the distance between the gums and the teeth, which helps to determine the presence of periodontal pockets.

You should avoid smoking and chewing tobacco which can instigate bacterial growth around the gum cavities leading to the birth of periodontal gum disease. Tar from smoking will not only stain your teeth but also introduce a huge batch of harmful bacteria in your mouth. Eating too much sweet or gelatinous food products, especially before going to sleep, can drastically increase the risk of bacteria harboring in periodontal pockets.

Diligently brushing and flossing your teeth on a regular basis can help you clear the film of plaque that inevitably builds around the teeth and gum tissue. Adhering to the proper technique and duration of brushing is also imperative to maintaining proper oral hygiene. Supplementary dental hygiene products such as mouthwash carrying the ADA seal of acceptance will also help you in reducing the accumulation of bacteria in dental cavities.

Eating a balanced diet can also help you ward off adverse reactions to oral bacteria, especially if your immune system is weak due to another illness. Patients with diabetes, HIV, and other immunodeficiency conditions must pay extra attention to their diets and oral care to prevent the onset of periodontal disease. To learn more about preventing periodontal disease, please contact us today.