Can You Always Reverse Gum Disease?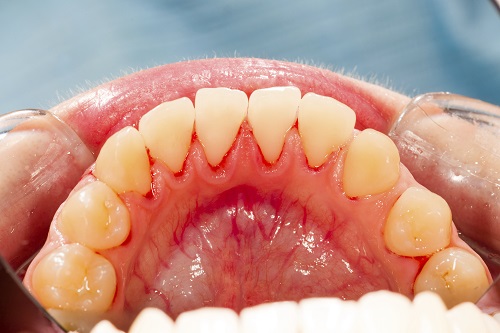 Gum disease is a condition that affects most adults aged above 30 years. It is a condition that affects the tissues surrounding and supporting your teeth. This condition is caused by bacteria that accumulate on your teeth if not cleaned for too long. If the condition is not treated on time, it will advance and cause serious consequences like tooth loss. Luckily, gum disease is treatable when detected early. However, this is not always the case when the condition advances.


When Can Gum Disease Be Reversed?

There are several stages of gum disease. The first one is gingivitis, and it often has symptoms like bleeding gums and red or swollen gums. During this stage, gum disease can be reversed with dental treatment and good dental hygiene. It is important to regularly and carefully brush and floss your teeth. This will go a long way in eliminating gum disease. You should also change certain behaviors like alcohol consumption and smoking on a regular basis. Alcohol and smoking can worsen gum disease and could see it advance to periodontitis.


When Can Gum Disease not Be Reversed?

If gingivitis is not treated, it will advance to periodontitis. This is a more severe condition that cannot be reversed. Advanced periodontitis will need surgery and more sophisticated cleaning procedures to manage its spread. If periodontal disease is left untreated, it will result in severe health problems. It can also cause bone and tooth loss, leaving you with a need for dentures.

Therefore, it is important to maintain good dental hygiene standards like brushing and flossing on a regular basis. You should also come to our offices for professional dental cleaning. Taking good care of your teeth is important because it will help you notice the earliest signs of gum disease. This will see it treated before advancing into an irreversible stage. Visit our offices for more information on gum disease.