Common Terms We Use When Treating Gum Disease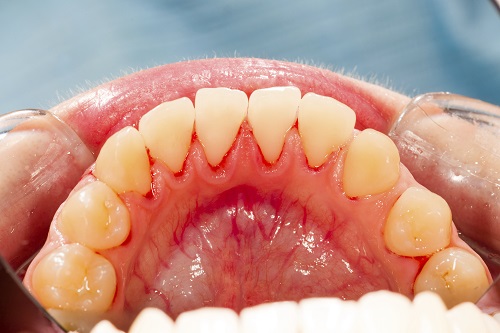 Gum disease is a condition that affects a majority of people. When detected early, this condition can be treated. However, if left untreated, gum disease can develop into periodontitis, a condition that is more severe. Therefore, it is important to come to our offices for treatment immediately you notice signs of gum disease. We use various treatment methods to cure this condition. There are certain terms we use during gum disease treatment, and you might wonder what they mean. To help you understand, we have explained some of them.


Chronic Periodontitis

This refers to a form of periodontal disease that causes inflammation in the supporting tissues of your teeth. It also causes damage to the supporting bone and is mostly characterized by gum recession and pocket formation. This condition is the most reoccurring form of gum disease and can be very dangerous. Even though it is most prevalent among adults, it can occur at any age. Chronic periodontitis is an advanced form of gum disease that could lead to tooth loss.


Flap Surgery

This is another common term we use when treating gum disease. Flap surgery is necessary when gum disease is in its advanced stages. This surgery is done by making an incision in the gum that contains periodontal pockets. Our professionals will then reflect the gum a little, exposing the root of the tooth in question to clean it. This helps get rid of all the infections in the periodontal pocket. During this surgery, other bone regeneration procedures like bone grafting might be performed. Our professionals will then position the gum to get rid of the gum pocket and promote healing. After that, the incision is then sealed and left to heal.


Cementum

This is a mineralized bone-like tissue that covers the tooth's root. It also blends with other ligaments to hold your tooth in place. For more information on how gum disease treatment is administered, contact our offices.