Hookahs Could Spread Gum Disease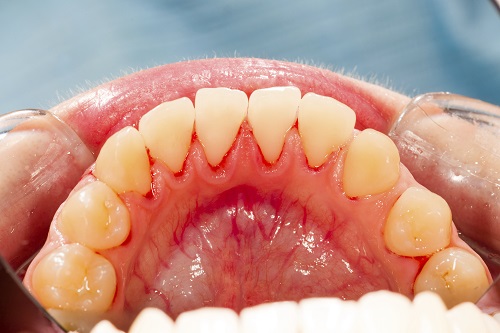 A hookah is a form of water pipe used to smoke shisha tobacco, usually much sweeter than conventional cigarettes. Many people believe that the water pipe makes tobacco less harmful, but this is not true. Recent research shows that hookah users have a very high risk of developing gum disease. There are several ways that hookahs increase the chances of getting gum disease.


The Link Between Hookahs and Gum Disease

Gum disease is a condition that occurs when your gums become infected. The condition is mostly caused by a lack of proper oral care like brushing and flossing. The presence of bacteria on your gums will eventually cause them to bleed and become irritated. If this condition is not treated, the bacteria will break down your bone and teeth, something that could lead to tooth loss. Gum disease not only affects your gum and teeth, but it has also been linked to cancer and Alzheimer's disease.

There are various ways that smoking hookah can lead to the spread of gum disease. First, hookah has a strong negative impact on your circulatory system. It can reduce the flow of blood and other important nutrients to the gums. Secondly, smoking hookah hinders your body's ability to heal wounds and fight infections. This means that once gum disease has started, your body is not likely to fight off the infection successfully. Therefore, hookah can lead to the spread of gum disease and other serious oral conditions.

While hookah may look like a healthy alternative, you will be doing your body more harm by using it. We recommend that, if possible, you should quit smoking altogether. Take proper care of your gums and teeth for better oral health. Visit our offices for more information on how hookahs can lead to the spread of gum disease.