Can Gum Disease Be Treated?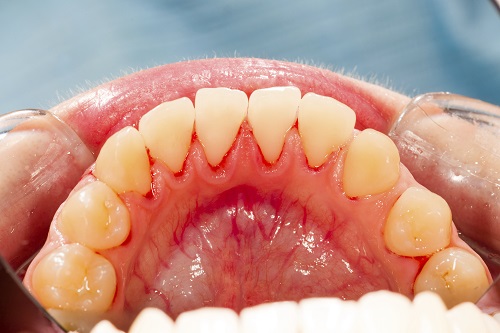 According to the Centers for Disease Control (CDC), Gum disease, or periodontitis, is an illness that affects about half of all adults in the US. While this means it is a common occurrence, having gum disease can be quite alarming. At the later stages, gum disease could become permanent. It can also cause tooth loss in their most advanced stages.

Conversely, gum disease can still be treated during the earlier stages. With regular dental checkups and early detection, we can combat this illness before it could even damage your teeth.


What is Gum Disease?

Periodontitis is an advanced form of gingivitis or gum inflammation. Gingivitis occurs when oral bacteria forms on the part of the teeth where the root and the gums meet. This causes a painful swelling that makes the gums feel tender and easily bleed.

Meanwhile, periodontitis occurs when gingivitis occurs for far too long. This happens to the point that the gums had started to recede or pull down from the tooth. At the earlier stages, we can still treat this by removing the tartar on the roots where harmful oral bacteria lives. This is a simple process during oral prophylaxis.

For the later stages, however, periodontitis could become incredibly hard to treat. Although we can still stop the gums from receding through oral prophylaxis, the gums and even the jaws may have been damaged enough that your teeth may fall off anytime.


Is There Hope For Advanced Periodontitis?

When this happens, the only hope for your teeth may be through dental surgery. In our office, we use a variety of dental grafting and tissue regeneration techniques so we could bring your teeth back to perfect health. Even though we know how to do these procedures, the best thing you can do is still to live a healthy lifestyle to keep your mouth healthy. To learn more about treating and preventing gum disease, please contact our office today.