How Can You Benefit from Pocket Reduction Surgery?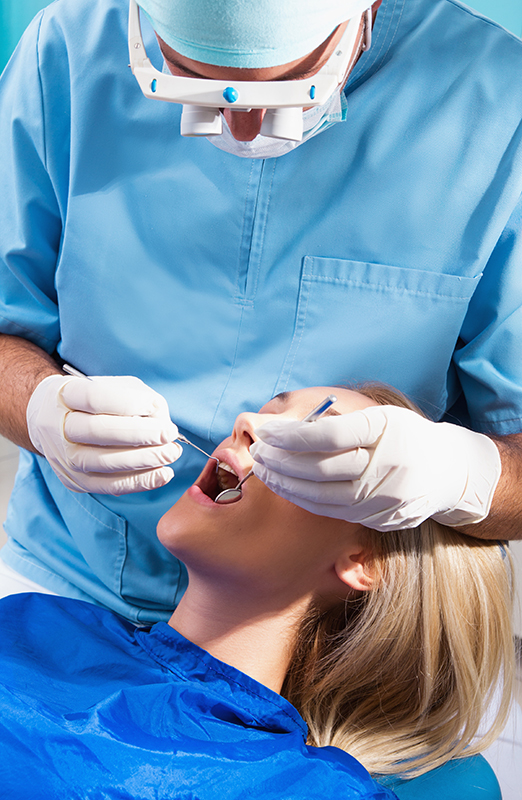 Pocket reduction surgery can open new opportunities for anyone plagued with severe gum disease. The following information details the benefits of this innovative surgery.


How Gum Pockets Develop

Gum pockets form when you neglect taking care of your teeth and gums. You should brush your teeth at least twice a day and floss at least once a day. Doing so prevents the buildup of the bacteria that leads to plaque and tartar. When plaque and tartar are not removed through at-home hygiene and professional cleanings, gum disease develops. As the condition progresses, the gums stop hugging and anchoring the teeth, and pockets form. The depth of a pocket signifies the severity of the disease. If the pocket is too deep to clean at home or through regular professional cleanings, we must take measures to reduce the depth so the patient can continue to follow a routine of regular dental care.


Benefits of Pocket Reduction Surgery

Pocket reduction surgery allows us to reach and remove the tartar that has formed beneath the gum line and clean away the bacteria. To do this, we create a flap before removing the bacteria, plaque, and tartar. After we have cleaned out the site, as well as smoothed the roots of irregularities, we sew the gum tissue so it can reattach itself and, once again, fit around the tooth. This type of surgery not only arrests problems with periodontitis, but it also prevents the bone loss that accompanies a gum infection.

If you have not done so already, schedule a time for a comprehensive periodontal exam (CPE). We will take measurements of your pocket depths to check the overall health of your gums. Bleeding gums or pockets are not normal. Give us a call now to find out more about scheduling a CPE. Acting now will prevent you from experiencing dental problems of a more serious nature later.