Types of Food That Can Harm Gum Health
Posted on 7/23/2020 by Janie Scholes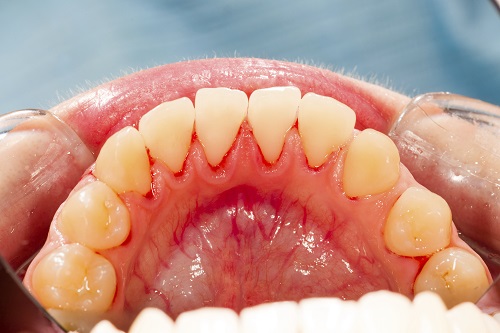 Everyone knows that it is important to keep their gum tissue healthy. Further, most people are already aware of the importance of brushing at least twice a day, flossing every day, and getting a professional cleaning every 6 months. But did you know that there are certain foods you might want to consider avoiding if you are trying to preserve your gum health? Here are some foods that can actually harm the health of your gums.


High Sugar Foods

You probably already know to avoid foods that are high in sugar for the sake of your teeth. And it is true: foods with high sugar levels are directly linked to tooth decay.

However, these foods can actually harm your gum tissue, too. This is because the elevated sugar levels in your mouth will cause the bacteria that live there to thrive. This means the bacteria will produce more of the harmful compounds that damage your teeth and gums. So, avoiding candy is a good idea for the sake of your gum health.

Soda is another culprit. Of course, because it is high in sugar, soda should be avoided for the same reason as candy. However, there is another reason to avoid soda: the added caffeine promotes a dry mouth environment. With less saliva flowing to rinse away bacteria and harmful compounds, a drier mouth means more chance of developing gum problems.


High Carb Foods

Candy and soda aren't the only foods that can harm your gum health. High carb foods like white bread, pasta, and so on can do the same.
The reason for this is twofold. First, the refined carbohydrates quickly convert to sugar, and the bacteria in your mouth love them. Second, the texture of these foods is such that it is very easy for small pieces to become stuck in the spaces between your teeth, meaning more bacteria will live and thrive there.
Avoid the above foods, and your gums will be healthier for it. Contact us if you have any questions.