Does Birth Control Increase Your Risk of Gum Disease?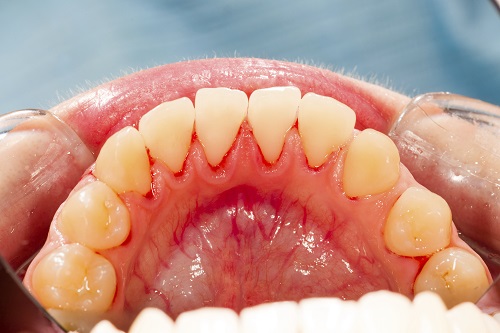 Gum disease can be caused by a variety of factors, and good oral health is not limited to having white teeth. Teeth can look healthy, but can also be at risk for periodontal diseases.

Women, in particular, can be at risk for gum disease because of birth control use, however, not all birth controls put you at risk for gum disease. This is why it is important to discuss the side effects of any medication you are taking with your doctor and us to prevent complications.

One birth control side effect related to gum disease is called hormonal gingivitis. Not many people recognize the role hormones play when it comes to oral health. Because birth control changes the hormone balances in the body, women on an oral contraceptives can be at risk for this type of gum disease.


What is Hormonal Gingivitis?
Hormonal gingivitis is caused when the body perceives there is an imbalance in hormone levels. Some oral contraceptives work by utilizing a hormone called progesterone, which can make the gums more susceptible to disease. The female body has a naturally occurring amount of progesterone, and it has been observed that an excess can cause irritated gums in some women.

While hormonal gingivitis is not caused by the bacteria that typically causes gingivitis, it can still put a person at risk for bacterial infection as the gums cannot properly heal and protect themselves. If you have noticed recent gum sensitivity, irritation, or redness after starting an oral contraceptive it is necessary to come to our office.

Please bring any information on the current medications you are taking so that we can determine the cause of inflammation in your gums. It may be necessary to change your oral contraceptive prescription while your gums heal as well. Give us a call to set up an appointment, and we'll be happy to answer any other questions about birth control and oral health.