Top 3 Reasons to Cure Gum Disease Right Away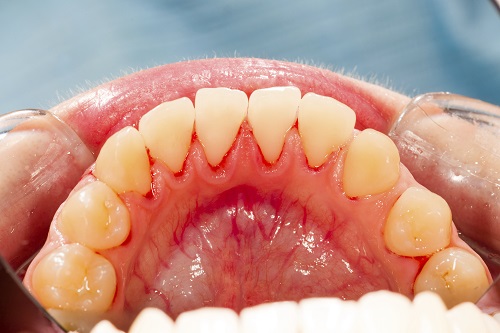 According to the Centers for Disease Control and Prevention (CDC), almost 65 million Americans suffered from some level of gum disease in 2010. Gum disease is also the leading cause for tooth loss in adults in the U.S.

If left untreated, gum disease can cause a host of additional problems to other areas of the mouth and the rest of your body. Here are the top three reasons to cure gum disease right away:


Preventing Periodontal Disease
Periodontal disease is the most serious condition that affects the gums and teeth. This ailment can lead to receding gums, lose teeth, and worse bone and tooth loss. Treating the more advanced types of periodontal disease can be painful and expensive and there are no guarantees the condition will improve.


Preventing Tooth Loss
One of the biggest fears patients have is losing a tooth due to periodontal disease, but even so, many stay away from fear or financial concerns. Please, let us help you control your gum disease so you don't have to go through even more expensive treatments or even surgeries.

Even though the new technologies allow us to treat most any dental conditions, these treatments can get very costly, especially when you don't have dental insurance, so don't wait to make that appointment.


Treating Gum Disease is Easy
If you come in when you first have symptoms, for example, blood when you spit after brushing your teeth or flossing, chances are a deep cleaning and regular maintenance will do the trick. Even if you haven't been to see us in a long while, we can still treat different levels of gum disease successfully.

When you have gum disease the worst thing you can do for your health is to wait. Please call us sooner rather than later and we will take care of you.