Getting Gum Disease In Your Tooth's Socket is Possible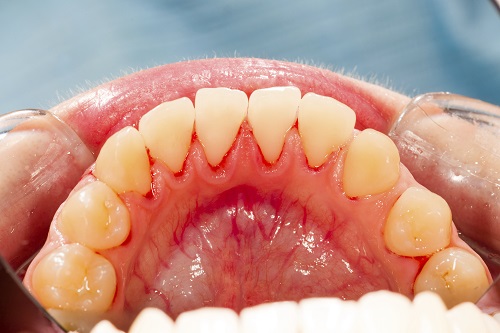 There are different reasons for getting a tooth pulled. Wisdom teeth not growing in properly or teeth getting too crowded are two reasons that people get a tooth pulled. The hope is that pulling the tooth out is the end of the problem. For some it is only the beginning of a new problem.


What are the Risks?
Having a tooth removed is a surgical procedure. Every surgical procedure carries with it risks. One of the risks with a tooth extraction is a dry socket. After the tooth is pulled, there is a hole where the tooth was. That hole is called a socket. A blood clot forms to protect the socket.

If the blood clot is not there, that is a dry socket. A dry socket is uncomfortable and can cause pain, but it also leaves the bone exposed and vulnerable to infection. If this is not treated the problems only get worse.


The Start of Gum Disease
Gum disease is a result of bacteria in the mouth. If there is a socket exposed, it is the perfect place for bacteria to form and grow. It is also a difficult place to clean, meaning the bacteria will build up and become plaque and tartar deposits. It is those deposits that can lead to gum disease.

The good news is that it is possible to treat the gum disease that forms in the socket. One of the most important parts of a tooth extraction is the follow up visits. It is during these visits that sings of dry socket, gum disease and other problems are found. It is also the time when treatment can occur to prevent gum disease from starting or progressing.

Many people will ignore the possibility of gum disease after they have a tooth removed. They will not follow up and they will not get treatment. This is a big mistake. The best way to prevent gum disease from occurring anywhere in the mouth is through regular dental checkups.

To schedule an appointment with our dental professionals, contact our offices today.