How Gum Disease and Tooth Loss Are Interrelated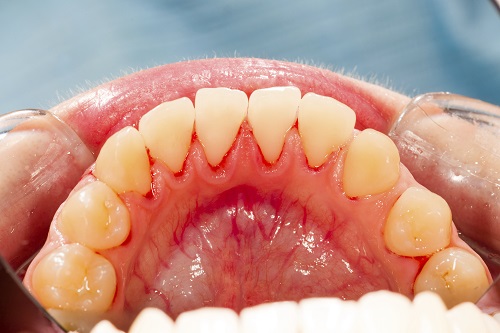 When you lose a tooth as a child, the tooth fairy visits you and gives you a reward. When you lose a tooth as an adult, you need to think about why you lost the tooth.

If it is due to trauma, you can make changes, so you are not in that situation again. But what do you do if the loss of the tooth is because of something else? You may want to know if it is possible that the loss of teeth is related to gum disease in some way.


What is Gum Disease?
Gum disease occurs when bacteria builds up on the teeth and gums. There are several ways that bacteria can grow. The main way bacteria grow is because it is not removed from the teeth and gums every day. The way to do that is by brushing and flossing daily. It also helps to go for professional cleanings twice a year. Not doing this puts you at risk for gum disease.


Gum Disease and Tooth Loss
As the bacteria grows, the gums can recede, and pockets form where more bacteria can grow. The pockets get larger and that can lead to gaps between the teeth and gums. These gaps can cause the teeth to become loose. If left untreated, the teeth can break, chip or fall out.

The bacteria also cause that cause gum disease also can cause tooth decay. This means not only the gums are weaker, but the teeth are also weaker. That combination creates plenty of problems for not only your oral health, but your overall health as well.

Gum disease is not something to ignore. It can lead to serious health issues throughout the body. One of the signs of gum disease is tooth loss. There is a relationship that you need to understand.

If you want to learn more about how to keep your great smile and good oral health, contact the dental professionals at our office.