Most Common Treatments for Early Gum Disease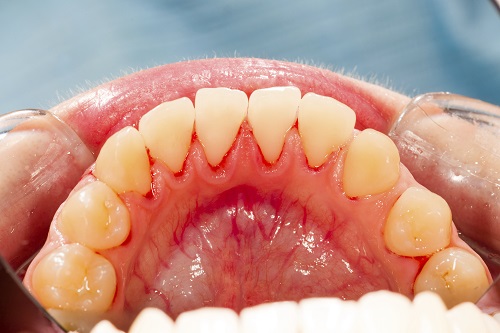 Once you get your adult teeth, you need to plan on keeping them for the rest of your life. While there are many dangers associated with oral health, one of them that you need to know about is gum disease.

Gum disease happens more often than people realize. While one of the most common causes is bad oral hygiene habits, even people who have good habits can end up with gum disease. The key to dealing with gum disease is to recognize it early and to get treatment as soon as possible.


How to Recognize Gum Disease
To get treatment during the early stages of gum disease, you need to know if you have it. The earliest stage of gum disease is gingivitis. During this stage there is a buildup of plaque and tartar.

Signs of this include bad breath, bleeding gums with harsh brushing or flossing and inflammation of the gums. The next stage is early periodontitis. During this stage, the inflammation around the teeth at the gum line will become more apparent.


Treatment Options
When it comes to early treatment for gum disease, you are the most important part. Good oral hygiene practices are the best defense against early gum disease. Keeping the teeth clean by proper brushing with a fluoride toothpaste and flossing can reverse the damage of gingivitis.

A professional cleaning is also a good treatment option. If the gum disease progresses a deeper cleaning or a scaling and root planing procedure can remove the plaque and tartar build up.

You do not have to deal with the dangers of gum disease on your own. Because early detection is the key to treatment, regular visits to our dental professionals is the best defense you have. We have the tools and the experience to recognize gum disease earlier than most people. Take advantage of that.

If you have any questions or need to improve your oral health, contact the professionals at our office to schedule an appointment.