How Gum Disease Treatment Works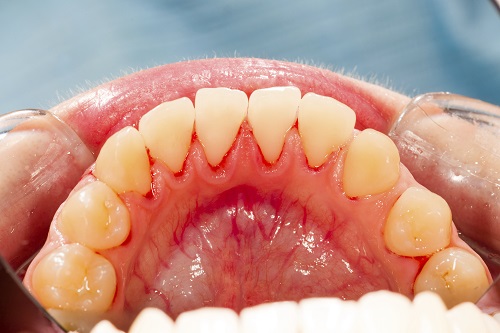 No one wants to get diagnosed with gum disease, but it happens. There are plenty of different reasons that a person suffers from this problem. Once a person is diagnosed with some type of gum disease, they need to focus on how to treat it.

One of the most important things a person can do to get the most out of the treatment is to learn how it works.


Types of Dental Treatment
There are different ways to treat gum disease. Surgical, non-surgical and drug therapies are the common types of treatment. Within those types, there are other options as well.



Nonsurgical


Nonsurgical treatment options include a deep cleaning and root scaling and planing. The deep cleaning removes the plaque and tartar both above and below the gum line. Scaling and root planing removes more of the plaque and tartar while also smoothing the rough spots of bacteria. This allows the gums to reattach to the teeth.



Surgical


Surgical techniques include flap surgery, bone grafts, tissue grafts, guided tissue regeneration and bone surgery. These procedures can replace bone or gum tissue damaged from gum disease or trauma. The type of surgery depends on the type of damage that is present.



Drug


Antibiotics and other drugs can help kill the bacteria in the teeth and gums. Drug therapy can work in conjunction with surgical or non-surgical techniques or on its own.

Patients typically turn to drug therapy or non-surgical techniques at first to repair any damage from gum disease. If they do not work or if the damage is more extensive, the surgical techniques are another option.

The goal for any of these types of treatment is to stop the spread of gum disease and repair the damage.
For more information about what the different types of treatments entail, take a moment and contact one of our dental professionals. They can answer all the questions you have.