Do Receding Gums Hurt?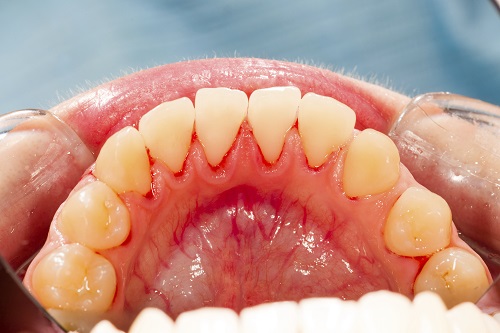 Receding gums can happen to anyone. That is why it is so important to pay attention to the instructions your dentist gives you on your visits. This is also one reason why you should have an annual check-up with your dentist.

Your annual check-up gives your dentist the opportunity to catch the early signs of gum problems. If caught early, many times your family dentist can determine the cause and help you to correct the problem. If he can't, your only alternative to prevent losing your teeth is to visit a periodontist. Hopefully you get there in time.

You may be able to see receding gums when you look at your teeth. You might notice that you can see the roots of your teeth or it may appear that your gums are shrinking.

It is important to remember that your gums protect the roots of your teeth. Without this protection you can have a lot of problems. Your family dentist can take care of a lot of them by addressing the cause of the receding gums.

Some of these causes have to do with simple issues like the way you brush your teeth. Others are related to neglecting regular checkups with your family dentist.

Though you practice stellar dental hygiene, your dentist has tools that can address excessive plaque buildup which can happen even if you brush your teeth exactly as instructed.

Receding gums are not a condition you should ignore. They can cause numerous problems for you. Bad breath is one consequence of receding gums and pain at the gum line is another.

If you fail to handle your receding gums, however, you risk far worse than bad breath. You are looking at the potential for your teeth to become loose and eventually to simply fall out altogether.