Common Terms You May Hear When Battling Gum Disease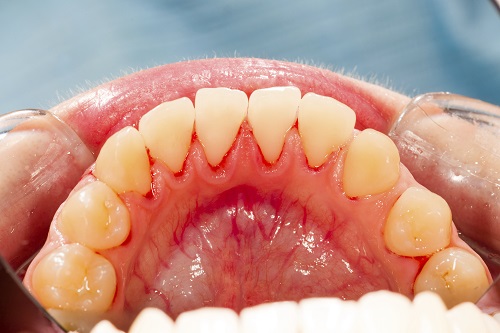 If you have developed gum disease, there are some terms you might hear being thrown around. Given that understanding what's going on is half the battle, here is a list of the more common terms along with a brief explanation.



Common terms


Gingivitis. Probably the most common term you will hear, gingivitis is simply the medical term for the beginning stages of gum disease. If you are suffering from gingivitis, your gum tissue will likely be slightly inflamed and may bleed when you brush or floss.

Pain may or may not be present, but regardless of whether you are in pain or not, if you have gingivitis you need to begin focusing on proper oral hygiene and allow your doctor to take whatever remedial steps he or she deems necessary.


Periodontal pocket
A periodontal pocket is an area (below the gum line) where the gum tissue has pulled away from the tooth. This is a problem because the pocket will usually fill up with bacteria and plaque. These, in turn, will damage the tooth and even your jawbone.

Periodontium. This is a term that refers to all the tissues around your teeth. Periodontium includes the gum tissue, connective tissues, and even the jawbone.

Periodontal ligament. There is actually a piece of connective tissue that attaches your tooth to your jawbone. Gum disease will, in its advanced stages, destroy the periodontal ligament. This in turn will cause the tooth to become loose and wiggle much more than it should.


Talk with your dentist
If you have gum disease, make sure you keep in constant communication with your dentist. He or she will be able to help you navigate your way through your battle, and will be able to know what treatments are working best for you.

If you have any questions or would like to schedule an appointment, please call us at (602) 900-1609 today.