Crown Lengthening Can Restore Your Damaged Teeth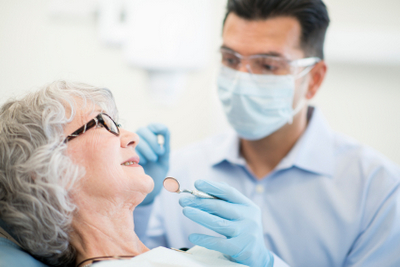 Crown lengthening is a periodontic procedure that will reshape the gums at the base of the tooth. This is often done to improve the appearance of the smile, but conditions like severe tooth decay may also result in gum lengthening. The end result will be an attractive restoration to your damaged teeth.


Who is a Good Candidate?

Crown lengthening is a good procedure for people who might be living with a "gummy smile." This means that they will have more tissue around their teeth, specifically the upper arch. A gummy smile will make your teeth look shorter because the upper half of the tooth will be hidden away by the gum tissue.

In other cases, if you are in need of a bridge or a crown, but don't have enough exposed tooth structure to adequately support the restoration, you might also need a crown lengthening procedure. This method will adjust the gum and bone level so that more of the tooth is exposed. This will also help to hold the restoration in place.


What Happens During the Procedure?

When the time comes to have your crown lengthening procedure, your periodontist will first use a local anesthetic to help you stay comfortable. Then, the selected area of the gums will be reduced and contoured by removing small amounts of tissue. The goal is to remove as little tissue as possible needed to lengthen the teeth appropriately while improving symmetry along the gum line.

In some cases, your dentist might find a cavity under the gums where it would have been difficult to see previously. The tissues will then need to be altered so the cavity can be accessed, so the gums will be cut and pulled back, and some of the surrounding bone might even need to be removed. Once the procedure is complete, the gums will be sutured into place.

Crown lengthening can play an important role in the restoration of your damaged teeth. Contact our office today to see if you might be a good candidate.

Click an icon below to share our blog.






Back to Blog Home