Systemic Antibiotics for Periodontitis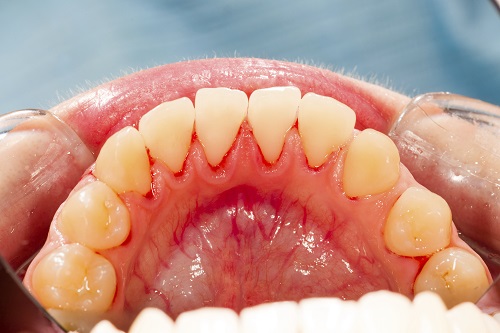 Periodontitis is a chronic inflammatory disease that affects the tissues surrounding the teeth, leading to bone resorption and tooth loss. It is caused by a bacterial infection occurring at or below the gum line. The treatment of periodontitis is through dental cleaning of the affected area, but treatment reinforcement using systemic antibiotics improves treatment outcomes.


How Systemic Antibiotics Work in Treatment of Periodontitis

The bacteria responsible for periodontitis are organized in biofilms, making them difficult to eliminate using mechanical debridement alone. Mechanical debridement disrupts bacterial biofilms, allowing the effectiveness of systemic antibiotics. Systemic antibiotics travel through the bloodstream to the affected area. Here, they inhibit the growth and activity of the bacteria. They can also reduce the inflammatory response, a component of the tissue damage associated with periodontitis.


Types of Antibiotics used in Periodontitis

The most commonly used antibiotics for periodontitis are tetracyclines, metronidazole, and amoxicillin. Tetracyclines are broad-spectrum oral antibiotics effective against a wide range of bacteria, including those found in the biofilm of periodontal pockets. Metronidazole is effective against gram-negative strict anaerobic bacteria, often found in periodontal pockets. Amoxicillin is a broad-spectrum antibiotic that is effective against many types of bacteria.


The Use of Antibiotics in Periodontal Therapy

The use of antibiotics in periodontal therapy is reserved for cases with severe or refractory disease. Identification of the bacteria responsible for the infection is the first step before choosing the appropriate antibiotic to target them. Antibiotics offer additional benefits to mechanical debridement. The duration of treatment is typically seven to fourteen days. They are prescribed to be started upon completion of dental cleaning.


The Use of Systemic Antibiotics against Aggressive Periodontitis

Aggressive periodontitis refers to the advancement of periodontitis. This advancement is linked to aggressive levels of Aggregatibacter actinomycetemcomitans and Porphyromonas gingivalis bacteria. Systemic antibiotics are prescribed to avoid penetration of these pathogens into dental tissues.