Is Gum Disease Curable?
Posted on 3/6/2023 by Janie Scholes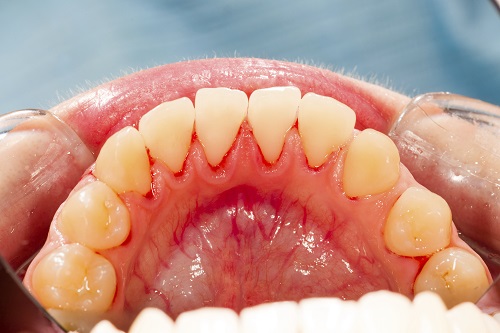 Periodontal disease is also called gum disease. It occurs when a person's gums get infected. But, with the proper oral care and treatment, you can help prevent the disease from getting worse and, in some cases, even reverse it. It's essential to take action if you have gum disease so that it doesn't get worse. Not taking action can result in damaged, decayed, and even missing teeth. The soft tissue, which is the gums in the mouth, can get infected because of plaque build-up on the teeth due to poor oral health. Tartar forms once that plaque hardens, and dental care is required. Even though flossing and brushing at home removed plaque, it does not remove tartar. There are several symptoms of gum disease, including bad breath, bleeding and tender gums, swollen and red gums, sensitive or loose teeth, and receding gums.


How is Gum Disease Diagnosed?

A dentist diagnoses gum disease. They will look for signs of gum disease during a thorough examination and determine how much your condition has advanced. You will be asked about your medical history as specific things such as HIV, smoking, hormones, and medications can have a considerable effect and cause a person to have gum disease. The dentist will also search for excessive tartar and plaque build-up on your teeth and inspect the gums for bleeding, redness, and recession. In some cases, x rays are taken so the dentist can determine the severity of periodontitis the patient has. Luckily, in mind cases of gum disease, non-surgical treatments can be done, such as root planing, scaling, and antibiotics.


Is there A Cure?

Gingivitis is the earliest stage of gum disease, and it can be reversed. A dentist can catch it early on if you go for your regular cleanings and checkups. As gum disease progresses, it can't be cured. However, it can be treated. In advanced cases, surgical treatments are the best way to go. These treatments include flap surgery, soft tissue grafts, bone grafts, tissue regeneration, and tissue stimulating proteins. A dentist can start a treatment plan for you so your mouth can become healthy again.